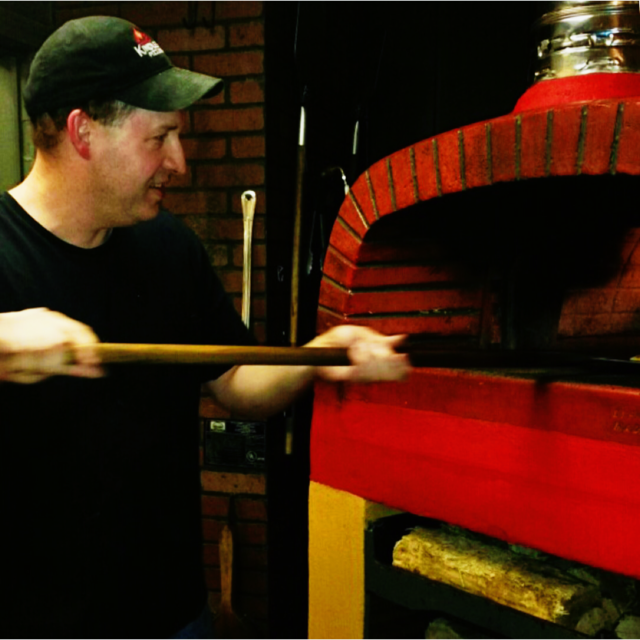 Owner and pie designer, David Champeau, grew up in the small town of Putnam, Connecticut and moved to Hudson, Massachusetts in 1999.
Pizza is his passion.
A true foodie will crave quality ingredients and authentic cooking practices. Kindles hand built pizza oven from Italy is 100% wood fired and naturally boosts food flavor!
If you have ever experienced our distinct pizza cooked in our real wood fired oven, you've undoubtedly noticed a significant taste difference! That's because of the enhanced flavor of a quickly cooked thinner crust pizza that only Kindles wood-fired cooking offers.
In addition, our proprietary recipes combined with classic cooking techniques imparts a smoky enhancement and flavorful highlights that are impossible to replicate with a typical pizza shop's gas fired or electric metal conveyor type pizza oven.
Try my Kindles Wood Fired Pizza today, it's truly authentic & uniquely delicious!
Owner and Founder David Champeau